Beautiful Mount Sheba Nature Reserve is extremely popular amongst bird lovers and is regarded as one of Mpumalanga's premier forest-birding destinations. The reserve is privately owned, but is open to the ...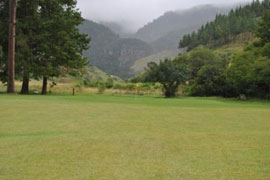 This hidden gem outside the national monument town of Pilgrim's Rest is a tranquil and forested nine hole, eighteen tee course. With its undulating fairways, and challenging layout, this will be more than just ...
Robber's Pass connects the little town of Pilgrim's Rest to Origstad, a long tarred road rich in history with a particularly scenic landscape that boasts wild horses and the odd monument. Pilgrim's Rest alone ...