Bloedrivierpoort Pass (Blood River Poort Pass) is a gravel pass that connects to the Battle Bloedrivierpoort Memorial; not to be confused with the Battle of Blood River Memorial, which also lies close to ...
The Blood River Vlei lies 20 km south-west of Vryheid, one of the most important wetlands in the area around the towns of Volksrust, Wakkerstroom and Memel. This part of KwaZulu-Natal's Midlands is a series of ...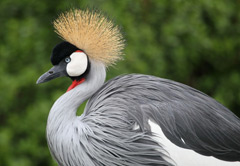 Klipfontein resulted when sewage water was diverted into a neglected grassland in 1995, producing a small, but highly productive, wetland, particularly for flufftail and rail bird enthusiasts. This is just one ...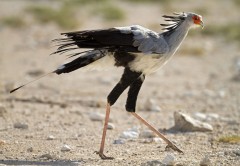 South Africa's smallest and arguably most beautiful wilderness area is Ntendeka, consisting of 5 250 ha of undulating grasslands, verdant forests and dramatic cliffs with breathtaking waterfalls. Rivers and ...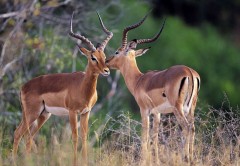 South of Vryheid, in the north-western parts of Zululand, lies an area of of rolling grasslands, bushveld and undulating hills. It is essentially cattle and game farm country although the Thaka River Valley ...
Vryheid, which lies in northern KwaZulu Natal, is the largest town in the area and is situated on a transitional belt between grasslands and low-lying bushveld. Pretty mountains, hills and an abundance of ...