Woodhill Estate, Pretoria
Woodhill Estate is a large residential estate and country club situated on a 207ha land in the Gauteng highveld, just 20km east of the Pretoria central business district.
Woodhill Estate was built on what was previously a dairy farm and still retains that country feel. The previous owner farmed dairy cattle on the property for more than 50 years, and proof of this history can still be seen in the old dairy on the right of the 14th fairway. Woodhill Estate consists of an undulating 18-hole championship golf course, surrounded by 707 prestigious residential properties. This spectacular estate was designed by renowned local architect Peter Matkovich.
Woodhill Country Estate is one of the most upmarket golf estates in Pretoria. Also situated in this lovely and upmarket estate are tennis and squash courts as well as a private school known as Woodhill College. In addition, a large and private hospital is close by. Security is of course of utmost importance on the estate and there are controlled access gates, an electrified perimeter fence as well as 24-hour guards patrolling. The rapid development of the estate has been astonishing.
Woodhill offers so much more than just sport. It combines a residential estate as well as an upmarket golfing and function facility, with the tranquillity of its natural environment. Many areas on the estate, particularly around the golf course, are pristine and left untouched. Terrains have been developed into beautiful areas with indigenous trees and grasses. A troop of vervet monkeys have thrived on the estate and, through a proper feeding programme, have managed to maintain relative peace with the homeowners along the impressive river area. Other animals that have made their homes here include a number of meerkat families, Guinea fowl and 3 types of plover.
The combination of carefully planned lifestyle elements, spectacular terrains and numerous amenities makes Woodhill a much souht after investment option.
In the vicinity
Hotels & other accommodation options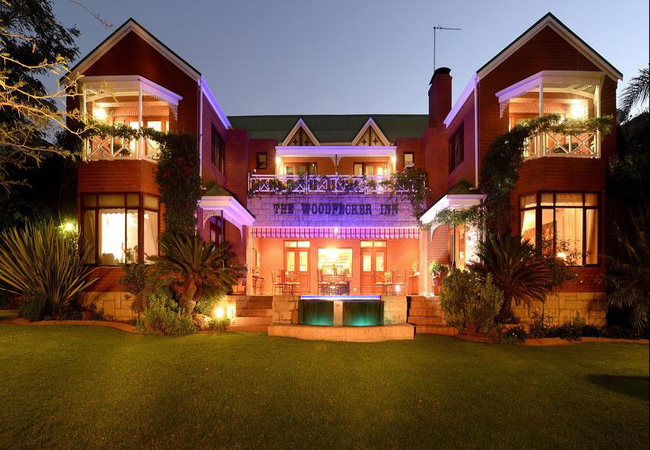 Bed & Breakfast
Situated in the prestigious Woodhill residential and golfing estate in Pretoria East, only 50 m from the clubhouse, on the 18th fairway overlooki...
Noteworthy attractions
Find accommodation in Woodhill Estate
FIND / South Africa Accommodation / Gauteng Accommodation / Northern Gauteng Accommodation / Pretoria Accommodation / Woodhill Estate Accommodation
Woodhill Estate as a destination