Tweefontein, Pretoria
A mere 55 kilometres from the OR Tambo International Airport, Tweefontein is one of the beautiful suburbs of Pretoria in the South African province of Gauteng. It enjoys all of the benefits of being nestled within the fertile abundance of Jacaranda City, as Pretoria is affectionately known, and the convenience of being only a drive away from the non-stop urban hub of Johannesburg.
Tweefontein comprises a number of scenic farms and smallholdings, with verdant landscapes and beautiful views. It is serene and peaceful, providing an idyllic escape from the hustle and bustle of city living. Still, it is close to a number of Pretoria's favourite tourist attractions, many of which celebrate the deep culture and complex history of South Africa.
Despite feeling like you are in the middle of nowhere, there are a number of restaurants and other entertainment hotspots around Tweefontein. These include the Pretoria Botanical Gardens, the Cultural History Museum, and the Union Buildings. Also worth exploring are the surrounding suburbs, which have pretty houses and wide streets that are flanked by mile after mile of pretty jacaranda trees.
Tweefontein is also close to shopping malls, bars, entertainment and foreign exchange facilities. This makes it a convenient stop-over for local travellers as well as international tourists.
In the vicinity
Hotels & other accommodation options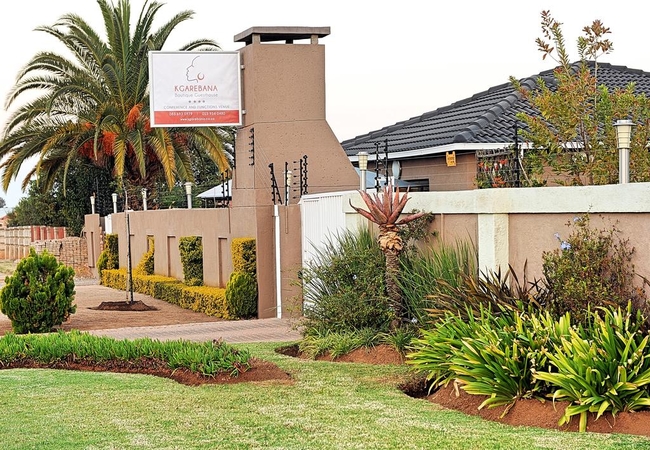 Bed & Breakfast / Self Catering
Situated in the cultural heartland of the Ndebele tribe, the stylish Kgarebana Boutique Bed and Breakfast is located in the neighbourhood of Larr...
Noteworthy attractions
Find accommodation in Tweefontein
FIND / South Africa Accommodation / Gauteng Accommodation / Northern Gauteng Accommodation / Pretoria Accommodation / Tweefontein Accommodation
Tweefontein as a destination