Popular Hot Air Ballooning Destinations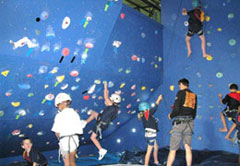 SA Climbing Academy
Where? Paulshof
Come and experience a spectacular South African sunrise, occasionally skimming treetops or simply drifting peacefully across the skies. Hot air ballooning is a must for everyone, from the daring adventurer through to the romantic connoisseur...
More info and contact details: South African Climbing Academy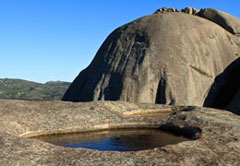 Rock Climbing at Paarl Rock
Where? Paarl
Rock climbing is, naturally, a popular pastime for visitors to Paarl Rock. It is a relatively easy climb, manageable even by children that are somewhat used to exploring their surrounds. The height is impressive, and the surrounding vistas exquisite...
More info and contact details: Rock Climbing at Paarl Rock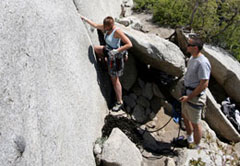 Do a Basic Climbing Course
Where? Magaliesberg
We find a comfortable shady spot to start our climbing instruction, beginning with basic rope work, knots, climbing equipment, safety, belaying and climbing techniques. The course involves top rope climbing, the perfect way to get to grips with the...
More info and contact details: Do a Basic Climbing Course