Things To Do in Randburg

Visit The Lion Park

Animal Sanctuaries Big Game & Wildlife Family Entertainment Wheelchair Friendly Randburg

Where? Corner Malibongwe, Honeydew, Johannesburg

When? Open daily from 08h30 to 17h00.

How? Call +27 (0)11 691-9905

How much? Price on request

Overnight? Stay at accommodation in Randburg, in Gauteng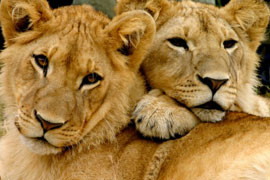 A great day out, the Lion Park is situated near Lanseria Airport and Fourways, within easy reach of Johannesburg and Pretoria. The Lion Park is home to over 80 lions including the rare white lions and many other carnivores such as cheetah, wild dog, brown hyena, striped hyena, spotted hyena, black-backed jackal, side-striped jackal, and a wide variety of antelope which roam freely in the antelope area.
Guests have an opportunity to interact with some of the animals in the Cub World area which has a giraffe feeding platform that puts you at eye level with our tame resident giraffe creating a fun experience for all ages. Then there is the popular cub interaction which allows guests to touch the cubs and take photographs.
Facilities include a curio shop, restaurant, childrens playground, picnic and braai (barbecue) facilities.