Gauteng Golf Courses
Killarney Golf Course, Houghton
Designed by
Golf Data (1995)
Type
Parklands golf course
Holes
18
Par
70
Fairway Grass
Kikuyu
Greens Grass
Bent grass
Length
6404m
Telephone
+27 (0)11 442-3880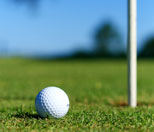 Killarney Golf Course, 60 Fifth Avenue, Houghton, Sandton, Johannesburg / The challenging and lovely Killarney golf course was developed and is owned by the old Transvaal Automobile Club. Originally situated in Killarney, after the construction of the M1 it is now entirely situated in the prestigious suburb of Houghton in Sandton.

Course facilities
The Killarney Golf Club boasts a first-class golf course, and a resident professional provides tuition and caters for the golfer's every need in the well-stocked golf shop.

Club House
An excellent club house with excellent facilities caters to the gastronomic needs of the players. Visitors welcome!

Stay overnight
Find accommodation in Killarney (by location map) or see Killarney Accommodation and Houghton Accommodation (with preview images and description). Consider Killarney Hotels (ranging from 3-5 star) or if you prefer to do it the self catering way, you will find our comprehensive list of Killarney Self Catering options useful. Also see Sandton Accommodation and Sandton Hotels for overnight options in surrounding towns or see Gauteng Accommodation and Gauteng Hotels for a place to stay in other towns and cities in Gauteng.

Did you know?
A challenging, yet friendly course, to be enjoyed by all golfers. The local community has benefitted immensley from the development of the golf course with many locals being trained as caddies.
golf courses in the gauteng province