Golfing in Gauteng
Pretoria Golf Courses
Pretoria offers the golfing enthusiast a selection of world class golf courses which will challenge the amateur and professional alike. Founded in 1910, the Pretoria Country Club nestles in the scenic beauty of Waterkloof, one of the city's most prestigious suburbs. The Centurion Golf Course is a very challenging golf course designed by Peter Matkovich and Zwartkop has long been a tournament venue for both professional and amateur events - We wish you a hole-in-one!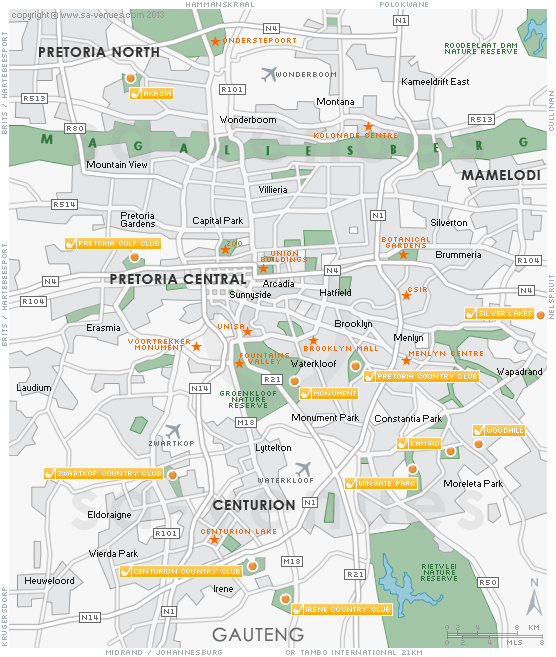 Gauteng Golf Tours
Experience a unique Gauteng Golf Tour / Pretoria offers visitors a fine selection of golf courses in scenic settings, ideal as part of a Golf Tour to South Africa. Choose a package tour which incorporates the "must-see" attractions of Pretoria and our unique Pretoria golf courses, which will challenge the amateur and professional alike.
Combine your golfing safari with a relaxing, revitalising visit to a health spa ... and enjoy Africa at its finest. View our exclusive collection of spas, wellness centres and health resorts in Gauteng.
Johannesburg Car Hire
Hire from international and local companies, offering a wide range of cars, from budget to luxury groups.