Events in Richards Bay

Mondi Half Marathon and 10km

Marathons & Half Marathons Sporting Events
Please Note
This event has already taken place. All details published in good faith, as supplied by the organisers. Please check our current and upcoming events list for events to attend.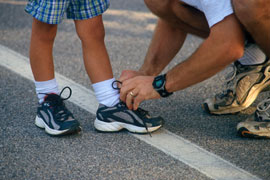 This is a flat and fast two lap route through the Richards Bay suburb of Meerensee. A well established race that celebrated its 22nd year in 2010; the Mondi Half Marathon is a good race to start the year with.
Walkers are welcome to take part in the 10km event. Entries are taken at Bay Hall on the day before the race from 2pm to 4pm and on the day of the race from 5am. Grand master enter free of charge. All finishers get a free T shirt and there are lots of lucky draw prizes.
Start: Bay Hall, Merensee, Richards Bay