Find South Africa Accommodation
Search by clickable maps
Unfamiliar with South Africa? Our maps show proximity of towns to rivers, beaches, mountains, game reserves and attractions.
Search by categories
Hotels, guest houses, bed and breakfast, self catering or all types of accommodation.
Search by interest or need
Family, wheelchair, birder or pet-friendly, game lodges, guest farms or fishing lodges, etc.
Search by star grading or AA grading
Search by alphabetical lists
Special offers / discounted accommodation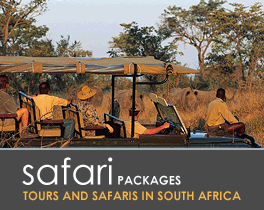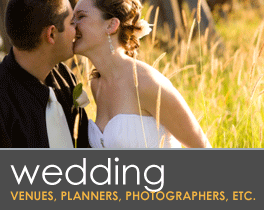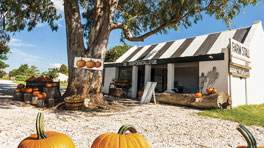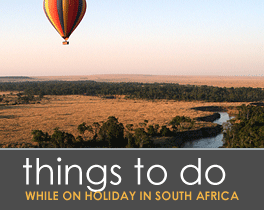 South Africa Accommodation
Travel South Africa with SA-Venues.com
SA-Venues.com provides an easy online Travel Guide to assist you with the planning of your travel arrangements to South Africa.
Comprehensive directories of hotels and accommodation in South Africa, safaris and tours, car hire and travel packages and more are all accessible from one site. Information about popular destinations and "must-see" attractions, 8 World Heritage Sites, game and nature reserves, 18-hole golf courses and a comprehensive set of maps, is provided for each province ... [read more.]
South Africa Accommodation Guide / SA-Venues brings you a fine selection of accommodation establishments to choose from, for your holiday and business travel accommodation. Whether you are planning a luxury holiday or vacation or backpacking from region to region, South Africa offers a range of accommodation options to suit every budget and travelling style. Luxury 5 star Hotels and game lodges or, to suit the more budget conscious traveller, small hotels, lodges, inns, guest houses, bed and breakfasts, luxury and budget self catering accommodation, guest farms, golf lodges, caravan parks and camping sites, can be found on SA-Venues.com.
South Africa Travel Arrangements / From Cape Town to Jeffreys Bay, the Garden Route or the Kruger National Park to Sandton, Drakensberg to Durban, Pretoria and Johannesburg ... the options are endless. South African Airways (SAA), our domestic airline, offers regular scheduled flights between the major centers, as do many international airlines. Day tours and fully organised extended tours are available from Tour Operators, all of whom are registered with either SATSA or FGASA. Or, go it alone and rent a car or camper, and use the info on this website to plan your own itinerary.
Deal direct and SAVE! We don't do bookings and we don't charge booking fees, saving you money. Full contact details, guest reviews, photographs and descriptions of facilities or services are provided for all accommodation and service providers and enquiries go directly to the establishments and operators of your choice. [show less]
South Africa Travel
"A World in One Country"
South Africa is one of the most diverse, enchanting countries in the world. Exotic combinations of landscapes, people, history and culture offer the traveller a unique experience. The country boasts some of the best, least crowded beaches in the world, renowned wildlife parks such as Kruger Park, excellent whale watching, beautiful natural scenery and world-renowned wine estates.
It's immensely varied terrain supports a rich diversity of wildlife, birdlife, and plant-life and offers an incomparable range of experiences and natural beauty for which tourists flock to the country. Whether you're here on safari or to enjoy the beaches, SA-Venues.com strives to help you experience the very best that South Africa has to offer.
Galleon Nook is running a year round special with discounted rates when you book your stay for...
Enjoy a stay for two at discounted rates when you check in on Friday and check out on Sunday. Our...
Petit Plaisir (4-star graded) is offering a year round Long Stay Special, stay a minimum of 7...
Stay a minimum of 10 nights or longer at 9 Seesonnet and enjoy a 10% discount on standard rates....
3-Star graded Ascot Gardens is offering a 6 For 5 Special year round from 1 May to 31 October,...