Popular Penguin Watching Destinations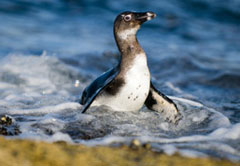 Watch Penguins Play
Where? Bettys Bay
An abandoned Betty's Bay Whaling Station site where 300 whales were once killed annually for their oil now gives birth to new life as penguins naturally selected breeding ground. The circle of life is best observed just after sunrise or just...
More info and contact details: Watch Penguins Play in Bettys Bay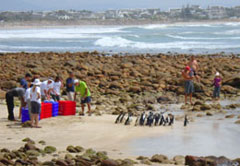 Penguin Rescue & Rehabilitation
Where? Cape St Francis
Situated at the Seal Point Lighthouse in Cape St Francis and as part of a good ongoing working relationship with Portnet; a marine bird rehabilitation centre has been established, which provides treatment and temporary care to injured, displaced...
More info and gallery: Penguin Rescue & Rehabilitation