Things To Do in Emmarentia

Visit the Johannesburg Botanic Gardens

Parks & Gardens Wheelchair Friendly Johannesburg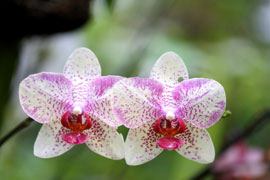 The Garden is home to more than 198 bird species and a number of reptiles and small mammals such as the common duiker. Special features are the tree wisteria (Bolusanthus speciosus) avenue and special collections of medicinal plants, cycads, aloes, succulents and natural ridge vegetation.
The green lawns and spreading shade trees in summer and the massed aloe collections that blaze into flower during winter, are just some of the seasonal features that draw visitors to the Garden.