Eating Out in Emmarentia

Fresh Earth

Where? 13 Komatie Road, Emmarentia, Johannesburg, Gauteng

When? Open daily from 08h00 to 17h00.
Closed on Sundays.

How? Call +27 (0)11 646-4404

Overnight? Stay at accommodation in Emmarentia, in Gauteng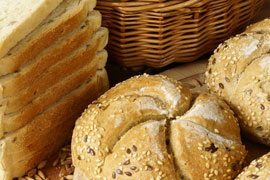 Fresh Earth calls itself a food store. Which it is. It is far more than a restaurant. It has a bakery out back where it produces some of the breads it serves in its restaurant and sells in its shop, whilst the food it serves has an emphasis on vegetarian, organic, local and healthy food. So you will be able to get wheat-free bread served with your breakfast, soya milk with your coffee, and a rich assortment of vegetarian and vegan foods.
It's an all-round healthy place to eat. The food is also incredibly nummy and devoid of all the nasties like colourants and preservatives. Eat there on a Saturday and you'll be subject to their 'Table of Abundance', an all-you-can-eat buffet that looked fairly incredible, made only with natural and organic ingredients. The shop is very well stocked with health supplements, whole foods and organic, alternative body and household products. I could spend hours there.
Additional Reading
For a review of some of the best delis and places to eat in Jozi, see our article at "When in Johannesburg: great spots at which to eat".