Eating Out in Wonderboom

Villa San Giovanni Ristorante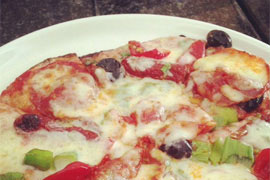 Immerse yourself in the flavours of Italy at the Villa San Giovanni Restaurant. Each dish has been designed and perfected by chef and namesake, Giovanni Maiorana, and reflects his passion for the food of his homeland. He continues to run this restaurant as a family, enlisting the services of his sons.
This creates an ambience of warm hospitality so typical of traditional Italian families. Patrons feel welcomed and spoilt as they indulge in the variety of Italian dishes on offer. Equipped with their own pizza oven, Villa San Giovanni has become famous for its perfect pizzas. There is almost as much variety on the wine list as there is on the menu. These include easy-to-quaff wines as well as more complex varieties.