Eating Out in Waverley

Puttanesca Ristorante Pizzeria

Where? Waverley Centre, 789 Codonia Avenue, Waverley, Pretoria.

When? Monday to Saturday from 11h00 to 22h00.
Sunday from 11h00 to 15h00.

How? Call +27 (0)12 332-4519

Overnight? Stay at accommodation in Waverley, in Gauteng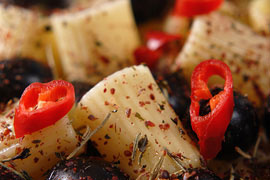 Puttanesca Ristorante Pizzeria is passionate about traditional Italian fare. It is owned and run by a family, and their hospitality is infused into every aspect of the restaurant. Italian food is known and loved for its hearty portions and mouth-watering flavours. It is popular amongst young and old alike, making Puttanesca an ideal spot for families, friends and colleagues to meet.
The menu includes salads, poultry, seafood, red meat, pizza and pasta. There is also a range of delicious desserts for those that have a sweet tooth to satisfy after their meal. There is an inclusive wine list that features, not only popular South African wines, but also Italian wines, grappas, and liqueurs.
The service is consistently friendly and welcoming, putting patrons at ease.
Please Note
Business details can change. All information is published in good faith as supplied by the providers. Please check with the provider that the activity/business is still offered as described above, before making any travel plans.