Things To Do in Storms River

Boat and Lilo Up The Storms River

Sight Seeing Sports & Leisure Water Sport Tsitsikamma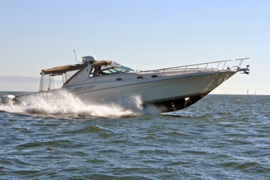 Explore the Storms River in a unique way. Hop on the 14 seater speed boat and take a trip across the Tsitsikamma ocean to the suspension bridge. From here the group will get off the boat and get on their lilos.
With paddles, we will explore the river. When we get to really shallow section we leave the paddles behind, climb over the rocks and then lilo into the gorge. This is a fun and unique activity that can be enjoyed by everyone at any time of the year. lilo, wetsuits and booties etc will be included in the price of your adventure.