Restaurants in Modjadjiskloof
Restaurants: Casual Dining
Showing 1 of 1 restaurant in this category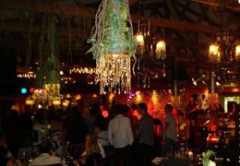 Where? Modjadjiskloof
This restaurant is "brushed in contemporary cool, touched with classic elegance", and its calibre is shown as it is by appointment only. Located in the mountainside splendour of Alon Farm Mosaic boasts ...
Restaurants: Bistros & Pubs
Showing 1 of 1 restaurant in this category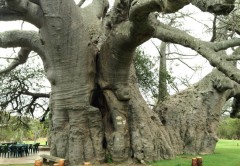 Where? Modjadjiskloof
Come and see the largest Baobab tree in the world. Standing at 22 meters tall, with a circumference of 47 meters, this magnificent tree sits on the Sunland Nurseries grounds. The nursery itself is rather ...
Filter restaurants
in Modjadjiskloof, Limpopo
©Unauthorised use of the
photos is strictly prohibited.