Restaurants in Newcastle
Restaurants: Casual Dining
Showing 1 of 1 restaurant in this category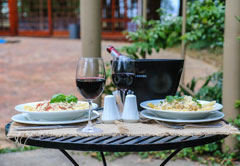 Where? Newcastle
Set in the foothills of the majestic Drakensberg Mountains, Newcastle is a fantastic city to showcase the natural beauty and variety of KwaZulu-Natal. Added to this, it is also the proud home of the ...
Restaurants: Cafés & Coffee Shops
Showing 1 of 1 restaurant in this category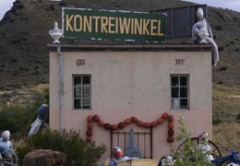 Where? Newcastle
Botha's Pass Kontreiwinkel is a quaint little country stall housed in the original Botha's Pass store built in 1906. Find the Kontreiwinkel at the foot of the Botha's Pass on the R34 to Newcastle. Stop off ...
Filter restaurants
in Newcastle, KwaZulu Natal
©Unauthorised use of the
photos is strictly prohibited.