Restaurants in Waterkloof
Restaurants: Fine Dining
Showing 1 of 1 restaurant in this category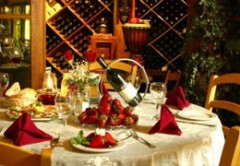 Where? Waterkloof
For a romantic venue that just oozes charm and allure, Villa Paolo is the ideal restaurant. The courtyard creates a distinctly Italian ambience, which is enhanced by the live jazz band playing softly in the ...
Restaurants: Casual Dining
Showing 1 of 1 restaurant in this category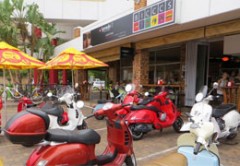 Where? Waterkloof
The Mazzone family, owners of award winning Ritrovo Ristorante, come from a long line of artisanal Italian Ice cream producers. As a child, Giovanni Senior worked in the family gelateria which formed part of ...
Restaurants: Bistros & Pubs
Showing 1 of 1 restaurant in this category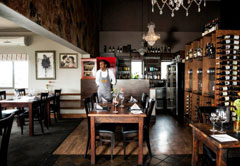 Where? Waterkloof
With a kitchen buzzing with dedicated, qualified, creative and talented chefs, De Kloof offers uncompromising quality. Known for their gourmet burgers and craft beers, which are served all day from Tuesday to ...
Restaurants: Cafés & Coffee Shops
Showing 2 of 2 restaurants in this category
Where? Honeydew
Pop in to Caffee Rossini next time you are in Honeydew! The Caffé Rossini concept is based on the contemporary lifestyle of a 19th century Italian gentleman, Gioachino Rossini. A tenor and composer of operas, ...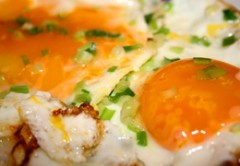 Where? Waterkloof
Situated in the Waterkloof Heights Shopping Centre, Gameal's Cedar Café offers traditional and delicious Lebanese fare. Jane Wood's love for beautiful Lebanese food began in her mother's kitchen: 'I thank my ...
Filter restaurants
in Waterkloof, Gauteng
©Unauthorised use of the
photos is strictly prohibited.