Restaurants in Moreleta Park
Restaurants: Casual Dining
Showing 1 of 1 restaurant in this category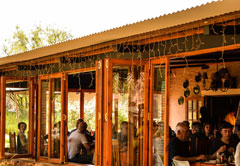 Where? Moreleta Park
In amongst the lush gardens and pristine green of the Kimiad Golf Course and Moreleta Park in Pretoria, Rustica is a sanctuary from the city. You'll feel the heaving pace of the city leave you as you peer out ...
Restaurants: Cafés & Coffee Shops
Showing 1 of 1 restaurant in this category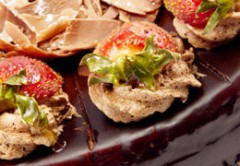 Where? Pretoria
Love Bitez is a charming bakery and coffee shop that is sure to delight the senses. The vibrant décor, with its pink and white colour scheme, is modern and appealing to young and old alike. Love Bitez simply ...
Filter restaurants
in Moreleta Park, Gauteng
©Unauthorised use of the
photos is strictly prohibited.