Restaurants in George
Restaurants: Fine Dining
Showing 2 of 2 restaurants in this category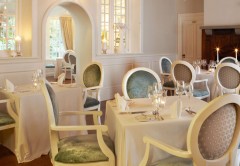 Where? George
Henry White's is a classically elegant Garden Route restaurant situated at the world-renowned Fancourt Golf Estate in George. Perched along the Garden Route, Henry White's is famous for its complete commitment ...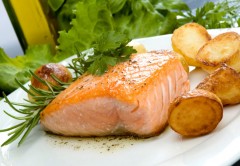 Where? George
The first thing that any lover of Italian cuisine will know, is that La Locanda is owned and run by Italians! A feast of antipasti, insalate and zuppe, primi and secondi awaits you at this family run Italian ...
Restaurants: Casual Dining
Showing 2 of 13 restaurants in this category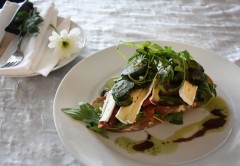 Where? George
The House of Flavour is a favourite retreat in the heart of George. As one of the main Western Cape towns along the Garden Route, George is popular amongst tourists, and has a large population of locals, all ...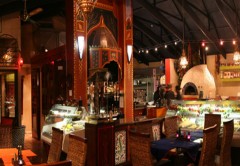 Where? George
Situated at 60 Courtenay Street in George, Kafe Serefé offers delicious food with touches of Turkish traditions. On the menu are delicious South African Steaks, Pork and Lamb dishes as well as the traditional ...
Restaurants: Bistros & Pubs
Showing 2 of 3 restaurants in this category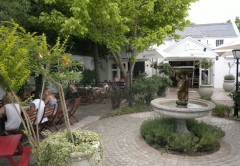 Where? George
Mead Café is all about merging traditional style with modern elegance, whether it is in its décor style or its approach to creating a diverse menu. Meade Café is a bistro style restaurant that is owned and ...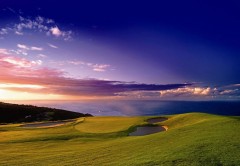 Where? Herolds Bay
The Oubaai Hotel in George is home to the Oubaai Clubhouse, which is a laid-back spot in which to relax and enjoy traditional pub food and delicious pizzas. The menu includes light meals and crisp, fresh ...
Restaurants: Cafés & Coffee Shops
Showing 2 of 6 restaurants in this category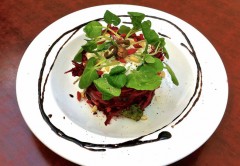 Where? George
Caloroso Café is an espresso bar that is all about world-class coffee, produced only by the country's premier coffee roasters. This is a trendy place to meet in the vibrant little holiday town of George, along ...
Where? George
Enjoy farm fresh food at the Kontrei Padstal. Kids can play in the entertainment area while you sit back relax and enjoy a wonderful meal. Breakfasts don't get better than this, they are hearty, tasty and ...
Restaurants: Fast Food
Showing 2 of 2 restaurants in this category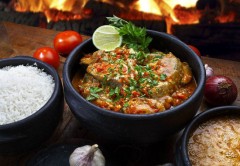 Where? George
Ocean Basket is a popular franchise that was established in 1995. Today, it is the largest restaurant franchise of its kind in southern Africa. George, a popular holiday town situated along the Garden Route, ...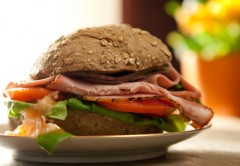 Where? George
In the heart of the Garden Route lies the growing town of George, in the Western Cape. George showcases the magnificent Outeniqua Mountain Range, which lies just outside the town's borders and is characterised ...
Filter restaurants
in George, Garden Route
©Unauthorised use of the
photos is strictly prohibited.