Limpopo Maps
Relief Map of the Limpopo Province
A 2-dimensional representation of the terrain in the Limpopo Province, using shadows to show changes of altitude. The different regions of the province are indicated, as well as major towns / cities in each and the national roads.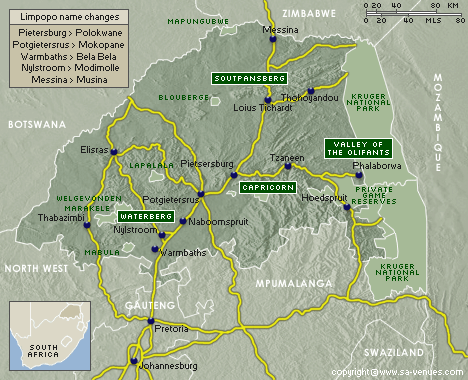 Related Links
Regions of the Limpopo Province

Visiting the Limpopo Province?
See Things To Do in Limpopo (search by category, price range or region) or visit Limpopo Events to see if any festivals or annual events are taking place during your stay.