Gauteng Maps
Attractions Map of Pretoria
Map showing the most popular tourist attractions, destinations and sites of interest in Pretoria, Gauteng.

Known as the Jacaranda City for all the purple blossom-bedecked trees, which line its thoroughfares, Pretoria is a lovely, quiet city. It has a long, involved and fascinating history. Here you will find significant old buildings and fascinating museums ... See our comprehensive Pretoria Attractions pages for more information.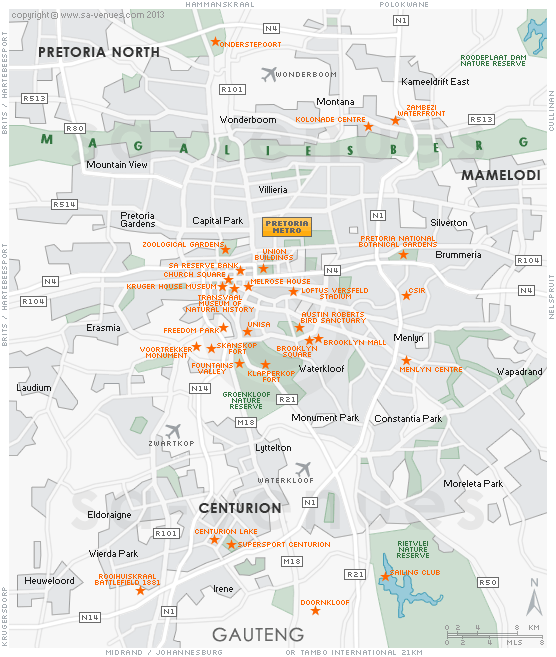 Related Links
Popular Destinations in Pretoria

Visiting Pretoria?
See Things To Do in Pretoria (search by category, price range or region) or visit Gauteng Events to see if any festivals or annual events are taking place during your stay.