Berea Child / Family Friendly Accommodation
Child friendly hotels and accommodation in Berea - including family hotels, guest houses, bed & breakfasts, holiday apartments, suites, cottages and holiday homes - catering for families travelling with children. The establishments below accept children of all ages (from babies and toddlers to teenagers). If none of these establishments take your fancy, please adjust the filter to show results for the specific age group(s) required.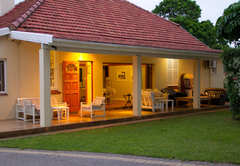 Bed & Breakfast / Self Catering
42 Robarts Road (off Cowey Road), Morningside, Berea, Durban, 4001, KwaZulu Natal
Coweys Corner is a beautifully restored spacious guest house ideally situated in Durbanís popular suburb of Berea. All rooms are en-suite with air-conditioning and DStv. Wireless internet is available throughout the house. The ... read more

630 Stephen Dlamini Road (formerly Essenwood Road), Berea, Durban, KwaZulu Natal
Essenwood House offers The Ultimate in Elegant Guest House Accommodation in Durban to both the corporate or leisure guest. Essenwood House offers all the comforts of a magnificent Edwardian private home. Set in a tropical garden ... read more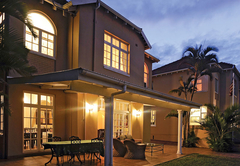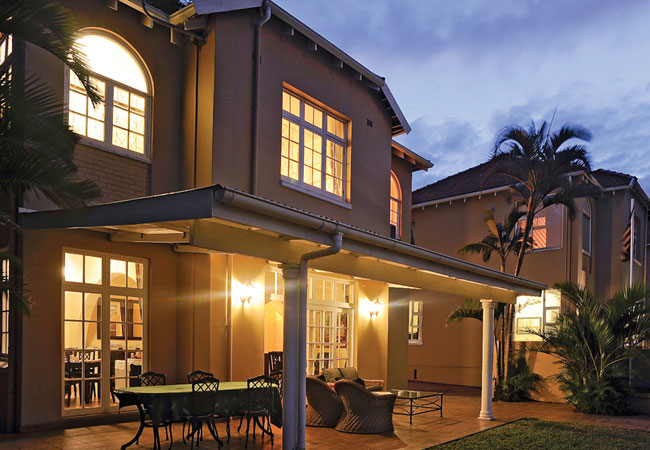 Bed & Breakfast / Self Catering
27 Winter Avenue, Musgrave, 4001, Durban, KwaZulu Natal
Sica's Musgrave Bed and Breakfast is perfectly positioned high on Durban's prestigious Berea, minutes from town and close to restaurants, shopping, beaches and the ICC. A charming property with 10 tastefully decorated ... read more
27 St Thomas Rd, Berea, Botanical Gardens, Durban, KwaZulu Natal.
Botany Bay Lodge offers friendly, relaxed accommodation with an afro-colonial setting, situated right next to the famous Botanical Gardens on Durban's lush suburb - the Berea - not far from shopping centres, cinemas, good ... read more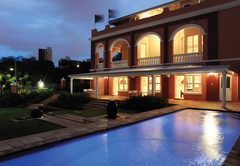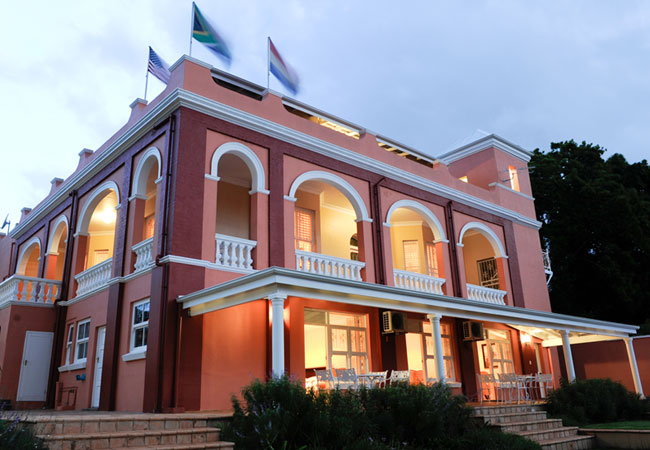 35 Tighard Avenue, Westridge, Berea, 4001, Durban, KwaZulu Natal
Situated on Durban's prime Berea, Sicaís The Loft caters for the requirements of the discerning professional and business executive. The Loft's tasteful decor and generous proportions are complemented by the intimate, tranquil ... read more

296 Stephen Dlamini Road, Berea, Durban, 4001, KwaZulu Natal
Hotel on the Park is centrally positioned and conveniently situated opposite Essenwood Park on Durban's Berea. The location offers easy access in and out of Durban. The hotel has 20 rooms that are tastefully decorated to create ... read more
Our

Price Range


Available on request
9 Bentley Street, Berea, Durban, 4001, KwaZulu Natal
Bentley Lodge offers affordable luxury accommodation for both business and leisure travellers. The family suite offers comfortable accommodation for six. It has it's own fully fitted and equipped kitchen, a family bathroom, ... read more
129 Riley Road, Berea, Durban, 4001, KwaZulu Natal
Hazell's Hollow offers self catering accommodation for six adults in Durban. Fully furnished, the house has three bedrooms and two bathrooms. The main bedroom is furnished with an extra length King-size bed and ... read more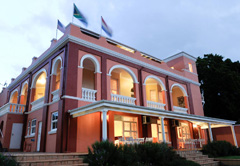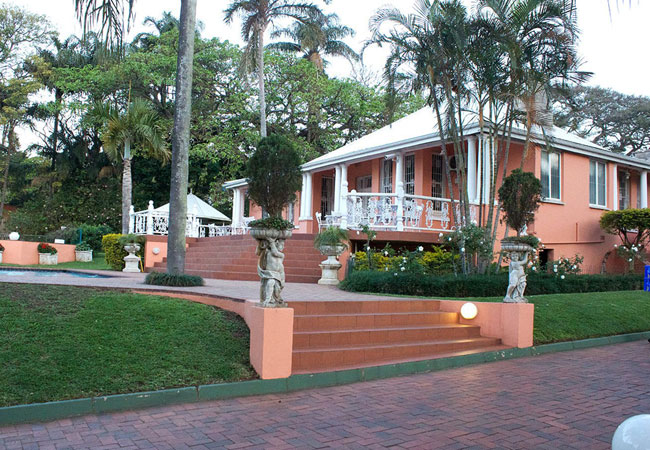 19 Owen Avenue, Westridge, Berea, Mayville Durban, KwaZulu Natal
Elegantly appointed throughout with period furnishings, this gracious venue offers sumptuous comfort and a high standard of personal service. An affordable, Olde worlde sanctuary from the nearby city hustle and bustle without ... read more
9 Tudor Place, Musgrave, Berea, Durban, 4001, KwaZulu Natal
Located on Durbanís Berea, Tudor Rose Cottage offers self catering accommodation for two guests. The cottage has one bedroom which is furnished with a double bed and an en-suite bathroom. The cottage ... read more
Why Book with SA-Venues.com
Secure payments
Accredited establishments
Deal direct and save