Where? Durbanville
When? 12-14 October 2018
DATES FOR 2018 TO BE CONFIRMED >> Life can be tough and friends can be few. But, there is nothing that doesn't feel just a little better with some good coffee ...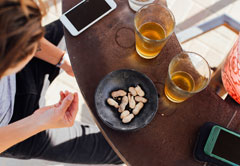 Where? Stellenbosch
When? 24-25 November 2018
Dates for 2018 to be confirmed >> The Novembeer Festival, hosted by the ROOT44 Market in Stellenbosch (Western Cape), will be held on 25 and 26 November 2017. ...