Events in Foreshore

Suidoosterfees

Concerts & Shows Entertainment Music Festivals
Please Note
This event has already taken place. All details published in good faith, as supplied by the organisers. Please check our current and upcoming events list for events to attend.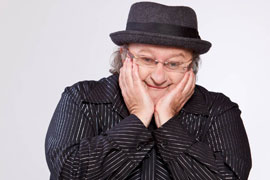 With "A festival of Love" as its theme, Suidoosterfees, promises a line-up filled with love - a love for the arts, for family, for loved ones and life. Many familiar faces will grace the stage, such as Vinette Ebrahim and Christo Davids (in My Naam/Name is Ellen Pakkies), Ingrid Paulus and Kim Cloete (in Dit Voel Leeg), Shimmy Isaacs (in the hit comedy "Howzit my Bra"), Emo and Loukmaan Adams (in 'n Plekkie in die Son ... Mitchells Plain se Mense) and Casper de Vries in a special performance for the festival.
Famous musical favourites such as Rocco de Villiers, Auriol Hays, Ringo Madlingozi, the Delft Big Band and Cape Town's famous drag queen Odidiva will delight audiences with stunning performances. Fans of 2011's Huisgenoot Gospelkonsert should take note of the next installment, featuring Juanita du Plessis, Romanz, Rouchelle Liedemann, the SA Youth Choir, Ivan Swiegelaar, Bobby van Jaarsveld, Trevor Sampson, Joe Niemand, Riana Nel, Matthys Maree and his band. Add to this fabulous line-up the superb third SOF Klassiek concert with upcoming young stars Friedel Mitas (soprano), Ryan van der Rheede (trombone) and Megan-Geoffrey Prins (pianist).
We celebrate the love of art with an exhibition of works by Walter Battiss. He was the creator of the Fook Island concept and his brilliant works received worldwide recognition.
The Suidoosterfees also brings brand new theatre works to the stage. New productions showcased for the first time at the festival include an African first with the première of the deliciously decadent opera Viva la Mamma, where the role of the mamma, Donna Agata, will be sung by the baritone Siyabulela Ntale dressed, naturally, for the task.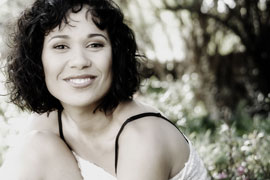 Also new on the Suidoosterfees programme is Baby, based on a short story written by esteemed writer EKM Dido.
The festival also features the isiXhosa drama Uhlazo, winner of the 2011 Baxter Theatre's Zabalaza Festival, the Suidoosterfees 2011 gem Cockroach and the French Film Festival hit about the degrading life of Sarah Baartman, Venus Noire.
Other festival favourites include Bullets over Bishop Lavis (written by 7de Laan actor Christo Davids and directed by Jody Abrahams), Bye Ma, Jaypee (starring former popular 7de Laan actor Chris van Niekerk), Jonas (a runaway hit at the Volksblad Arts Festival of 2010, dealing with the plight of the West Coast fishermen), Trein Smash (Riaan Visman's cabaret following on the popular Kap'An at Suidoosterfees 2011), Gif (a play written by and starring Celeste Slabber-Loriston about married life's trials and tribulations), the Weskus/Eden Drama Festival (four best school productions from these areas), the massively popular Rapport/ATKV Choir Competition as well as children's entertainment with Lollos, Cool Classic Kidz and Liewe Heksie en die Wals (with Dowwe Dolla as the witch). Kuier Hart2Hart will offer four hours filled with diverse entertainment specially created for women to enjoy.
Last but not least, free top class entertainment is on the menu in Die Burger/RSG Tent where upcoming Capetonian singers will be providing musical entertainment daily.
Who wants to miss this "Kaapsgeit"? Come, celebrate being "Kaaps" with us.