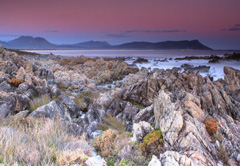 Betty's Bay MPA lies adjacent to the popular seaside town of Betty's Bay and the Kogelberg Nature Reserve, both managed by CapeNature. It protects a diverse number of habitats – from rocky shores and exposed ...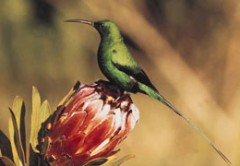 The Harold Porter National Botanical Garden lies in the epicentre (heart) of the Cape fynbos region - a dedication to this natural shrubland vegetation with 10 hectares of cultivated fynbos garden, and a ...
Stony Point is just over an hour's drive to reach the town of Betty's Bay - if you take the R44 the scenery and the views are well worth the trip. Those who make the effort to head to Stony Point rate it high ...