Burke's Pass takes one through the mountains south of Springbok, in the Northern Cape, to Kamieskroon - the tiny dorp that is more NG Church than it is town. The beauty of the bare granite against red soil, ...
The Goegap Nature Reserve with its granite peaks and sandy plains are dominated by Carolusberg, the highest point in the area. Goegap's wild flower garden contains an enormous collection of succulents endemic ...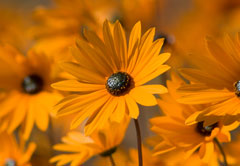 The Hester Malan Flower Garden is a feast for sore eyes during spring when the wild flowers come into show in full force. The garden is in the Goegap Nature Reserve about 10 km east of Springbok, close to the ...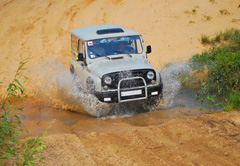 Messelpad Pass lies on the 104 km gravel road between Springbok and Hondeklip Bay in the Northern Cape, one of two passes through the Tigerkloof. These passes (the other is Wildeperdehoek Pass) are ...
Say Namaqua National Park and people immediately think carpets of spring wild flowers. And they would not be wrong - Namaqualand not only has some of the richest bulb flora of any arid region in the world, but ...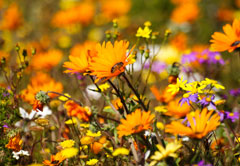 The spring wild flowers are a phenomenon that never ceases to amaze and delight, even for those who live in what is considered South Africa's 'outback' – Namaqualand. What at first glance appears to be a ...
Almost inextricably linked to Messelpad Pass (the two are part of the 'Copper Route' between Springbok and Hondeklip Bay) Wildeperdehoek Pass is usually travelled from the north via Messelpad. The pass also ...