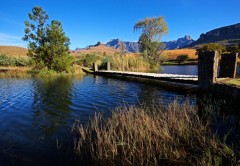 Cobham is situated in the Southern part of the uKhahlamba Drakensberg Park, and is approximately 150 km from Pietermaritzburg. Dominated by Hodgson's Peaks which enclose the Giants Cup, Cobham is a 52,000 ha ...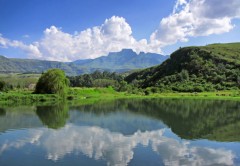 Garden Castle is the southern most part of the Ukhahlamba Drakensberg Park and incorporates the Bushman's Nek Valley. The Garden Castle reserve is 35 300 hectares in extent and offers the visitor a variety of ...
The Himeville Nature Reserve stretches along the eastern boundary of Himeville Village and was proclaimed to its present size of 104 ha in 1973. Himeville Nature Reserve offers trout fishing in two dams ...
The Impendle Nature Reserve lies just south of the little town of Impendle, roughly 62 km west of Himeville, in the foothills of the Drakensberg. The nature reserve is made up of former farmland used mostly to ...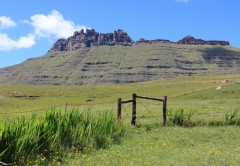 Noted for its magnificent scenery and beautiful camp, Lotheni is situated in a remote section of the Ukhahlamba Drakensberg Park. Many delightful walking trails are available to suit all ages. For spectacular ...
Mkhomazi is situated in the southern section of the Ukhahlamba Drakensberg Park. The Mkhomazi section of the Ukhahlamba Drakensberg Park is one of the most isolated and least explored mountainous areas in ...
Mkhomazi Wilderness refers to a large section of the southern central parts of uKhahlamba Drakensberg Park (a UNESCO World Heritage Centre) that is regarded as one of the few spaces in the country where you ...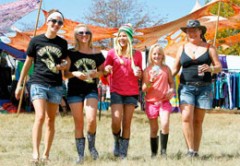 The festival is held on the farm Splashy Fen, which is situated 19 kms from Underberg in the Southern Drakensberg Mountains. The focus of the music in the early years was folk and light folk rock, as well as ...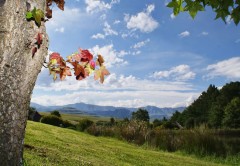 One of a number of nature and game reserves in the Southern Drakensberg that also form part of the World Heritage Site of the Drakensberg / Ukhahlamba Park, Vergelegen Nature Reserve lies north of Himeville ...