The fairways are characterised by spacious landing areas, and the undulating terrain makes for a fabulous challenge while never negotiating on the aesthetic appeal of the course. The driving range is ideal for ...
The Durban Deep Golf Club in Roodepoort, Johannesburg, was originally designed for sole use by the miners of the gold mine that bears the same name. However, since its initial design in the 1950's, it has ...
On the West Rand of Gauteng, within the leafy residential suburb of Roodepoort, lies the Kloofendal Nature Reserve. This reserve covers 150 hectares of the South African landscape and lies only 25 kilometres ...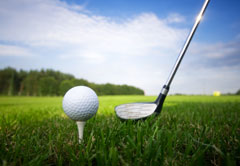 Nestling in the tranquil countryside of Ruimsig, west of Johannesburg, lies one of South Africa's most challenging championship golf courses, Roodepoort Country Club. It is well known and recognised that ...
Set in the Roodepoort Civic Centre on Christiaan de Wet Road, the Roodepoort Museum capably covers Roodepoort's long and diverse history, which dates back to 1884, despite having had to shut its doors briefly ...
One of the great escapes of Johannesburg, the Walter Sisulu National Botanical Garden in Roodepoort, is almost 300 hectares of landscaped and natural veld that is a haven for birds and a popular picnic spot ...