Benoni Golf Course and Country Club is located on Johannesburg's East Rand and serves as a wonderful break from the city yet remains within the city. Though with five dams, a forest of trees, Springbok, ...
One of the four large expanses of water that form a chain through this East Rand municipality is known as Middle Lake, and it is on the shores of this lake that the Benoni Lake golf course is found. A major ...
Boksburg Lake
Boksburg Lake is a spectacular lake which is over 150,000 square metres and surrounded by lawns, trees, and terraces. This is a popular boating, fishing, watersport and hiking destination for many. The scenery ...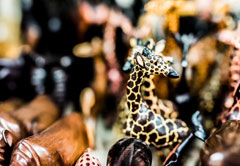 Just outside Johannesburg in Boksburg, the East Rand Flea Market lies right next to the East Rand Mall, and as a result, is open just about all week, except for Mondays, to sell its wares to shoppers, who ...
The popular East Rand Mall takes full advantage of the prime position of this area and offers a variety of restaurants, boutiques, chain stores and franchises to appeal to the tastes and needs of the full ...
The excellence of top-notch golfing facilities can really be enjoyed at the Ebotse Golf and Country Estate in Benoni, Gauteng. This course was designed by some of the most respected course designers on the ...
Elandsvlei lies in the popular birding area that stretches from the city's southern and eastern suburbs (Moreleta Park, Elarduspark, Wapadrand and Mamelodi) to Bapsfontein. The area is rolling grasslands, used ...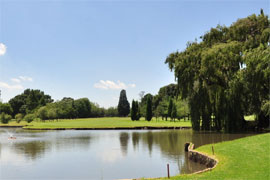 The ERPM Golf course has bent grass greens and kikuyu fairways, and has a flat parkland layout. The long-time home of US Senior PGA star John Bland, this is a well-established course that was founded way back ...
The Gautrain is an 80 kilometre mass rapid transit railway system, which is a long-winded way of saying that Johannesburg constructed a (really) fast train that cuts out all of the traffic to and from the ...
18 holes, par-72. Rating 71, 6 523 metres. The course has kikuyu fairway and bent grass greens. The Germiston Lake comes into play on the par-three 15th and 17th holes. Well-manicured, the Germiston Golf ...
Conveniently located within 10 minutes of OR Tambo International Airport, Glendower Golf Course is a well designed 6770m course, situated against a tree-covered slope. The fairways are excellent, featuring ...
The Glenvista golf course boasts 18 superb bent grass greens built to United States Golf Association standards. Five dams, four of which come into play on this course, and a perennial stream ensure that there ...
Part of the only Ramsar site in Gauteng, Grootvaly Wetland Reserve lies off Welgedacht Road, just 4 km outside the Highveld town of Nigel. It is 350 hectares of high altitude wetland that extends along the ...
The Kempton Park Golf Course is on the corner of Plein and Green Avenue in Spartan, Kempton Park. Ernie Els learnt to play golf at the Kempton Park parkland Golf course. Excellent clubhouse and 19th hole. Open ...
This small 100 hectare bird sanctuary lies roughly 1 km south of a shallow valley that carves its way through the centre of Benoni. It is home to at least 250 bird, including the goliath heron and glossy ibis, ...