Having originally been opened in 1876, the Parys Golf Club is infused with plenty of history and heritage, lending it a tangible charm. However, it was revamped in 2007, and so couples this historical elegance ...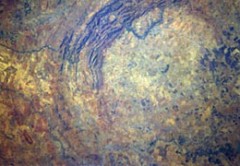 The Vredefort dome is the oldest and largest meteorite impact site (Asrobleme) in the world. Formed an estimated 2000 million years ago when a gigantic meteorite (larger than Table Mountain) hit the earth ...
The Waterford Golf Course has been designed so that all of the beautiful homes on the estate have views of the greens and fairways, and so that the holes take advantage of the gorgeous lakes and water features ...