Restaurants in Parys
Restaurants: Casual Dining
Showing 1 of 1 restaurant in this category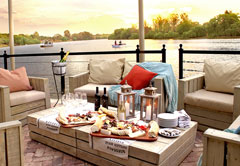 Where? Parys
Just an hour's drive from the bustling epicentre of Johannesburg in Gauteng, on the lush banks of the Vaal River, is Pont de Val. This French-inspired restaurant celebrates classic style and taste within ...
Restaurants: Bistros & Pubs
Showing 1 of 1 restaurant in this category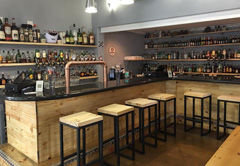 Where? Parys
The Pickled Pig Ale House is a classic gastro-pub that has taken the beer-lovers of the little Free State town of Parys by storm. This is a cosy little pub that serves breakfasts, lunches and dinners to ...
Restaurants: Cafés & Coffee Shops
Showing 2 of 2 restaurants in this category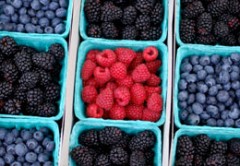 Where? Parys
For a day out with a difference, why not go berry picking at Bon-Af Berry Farm and experience picking berries straight from the bush. If you gather enough you can make your own jam when you get home! Also ...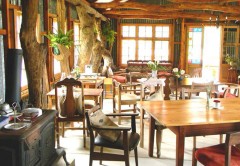 Where? Parys
Fresh, steaming coffee and homemade delights are the order of the day at Oppie Plaas Parys. This farm has been passed through four generations of the family, being loyally and lovingly cared for to create a ...
Filter restaurants
in Parys, Free State
©Unauthorised use of the
photos is strictly prohibited.