The Harrismith Country Club is a wonderfully kept course in the humble town of Harrismith. The golf course, famously known for being the third oldest in South Africa, enjoys a wonderful backdrop of the ...
The privately owned Mount Everest Game Reserve is set in a particularly scenic part of the Free State close to the town of Harrismith and, despite its smallness, gives one access to Mount Everest (as well as ...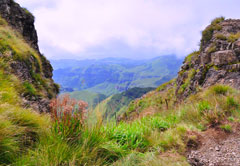 Namahadi is the highest peak in the Free State and one of the highest peaks in the Drakensberg range of mountains. The top of the pass is well over 3 000 metres, and devoid of life – only an abandoned police ...
Just outside Harrismith, is a beautiful stand-alone mountain. Its flat top ('plat' means flat in Afrikaans) extends for 9 kilometres, and it stands 2 394 metres high. Locals talk about it as their own Table ...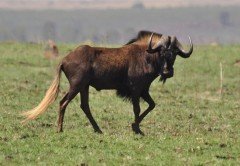 Rugged, steep krantzes silhouetted against the skyline, mountain slopes snugly covered with a grass blanket, deep lushly vegetated kloofs and a crystal-clear lake are facets of the beauty of the Sterkfontein ...