Set on the southern slopes of the Bosberg Mountains, the Bosberg Nature Reserve is a thickly wooded nature reserve that looms over the town of Somerset East. The lower slopes and sheltered kloofs are covered ...
Bruintjieshoogte Pass, in English Brown's Height Pass, lies between the Karoo towns of Pearston and Somerset East on the R63. It offers wonderful views over the Karoo. Whilst not an overly eventful pass, and ...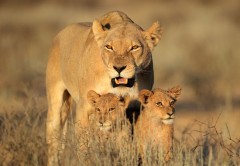 Kamala Game Reserve is a private reserve lying between the Bruinjieshoogte and Boschberg mountain ranges that each rise to about 6 000 feet, close to Somerset East. Through the reserve the Little Fish River ...