Virginia, Lejweleputswa
Roughly 25 km south east of Welkom is the little goldmining community of Virginia, named after the state in America by Louis Seymour, a mechanical and mining engineer who scratched the name of his birthplace on a boulder close to where a railway siding was subsequently built.
Years later, after the discovery of gold in 1955 the emergence of a town took on the name of the railway siding. Life here revolves around the gold fields. The Harmony and Beatrix Mines are located here, as is the Harmony Jewellery School, which trains students in the art of jewellery design.
Virginia's claim to fame is it pipe-mine, the deepest on the planet, whilst the manufacture of sulfuric acid from gold ore and the mining of gold are what drives the town's economy. In amongst the goldfields are maize and livestock farms.
But the historically rich town of Virginia is worth a visit for a number of reasons (other than the fact that you can pick up a reasonable looking three-bedroomed house for under R500k).
They have a post office that dates back to 1894, a steel train bridge that dates back to 1892 and a soldier cemetery. A fort, known as Skaanskraal, was built by the soldiers of King Moshoeshoe to protect the Boers in Ventersburg from other black tribes.
The remains of King Moshoeshoe's Kraal are also in the area and don't miss the Tikwe Lodge Nature Drive with access to buck, zebra and giraffe as well as cruises along the Sand River.
Virginia is on the Flamingo tourist route (probably named such after Welkom's Flamingo pan near the golf course) – one of five routes in the Free State.

Travellers' Reviews
1 Review from SA-Venues.com travellers. All reviews are verified.
Merriespruit Tailing Failure Dam The Oldest House in Virginia 1929 Virginia Gardens Sandriver Convention where Transvaal establishment was concluded Anglo Boer Site Linabo the first town before relocation where the oldest Post Office is
Joseph Ndayi (Virginia)
In the vicinity
Hotels & other accommodation options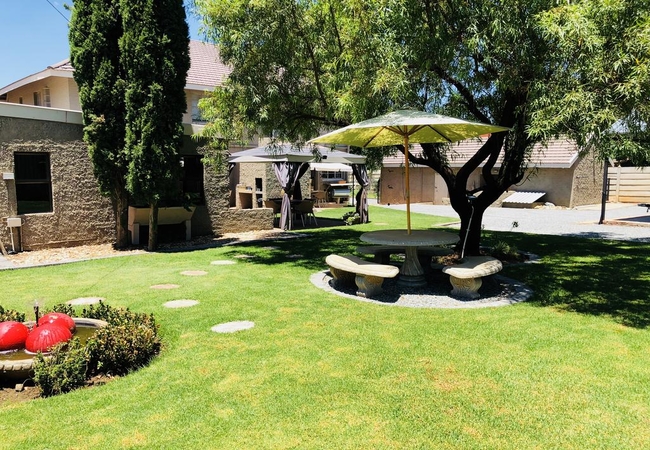 Bed & Breakfast
Situated in Virginia, Goldfields Apartments offers comfortable accommodation for up to 12 guests in four rooms. Here you are able to enjoy nature...
Noteworthy attractions
Find accommodation in Virginia
FIND / South Africa Accommodation / Free State Accommodation / Lejweleputswa Accommodation / Virginia Accommodation
Virginia as a destination