Petrusburg, Xhariep Region
Petrusburg lies on the N8 between Bloemfontein and Kimberley, and is connected to Koffiefontein by the R48 - another little farming town in the Letsemeng of the south-western Free State. Suffice to say that most of this area makes its money from farming - Luckhoff and Koffiefontein from predominantly cattle and sheep farming, and Petrusburg from what is known as mixed farming, which describes a preference for sheep farming supplemented with potatoes, maize, corn and sunflowers.
Petrusburg has distinct Karoo-style architecture that is particularly pleasing to the eye, and whilst the town may have originated as a church, today it is the commercial centre for the farming region. It also lies bang in the middle of South Africa, if you drive a little out of town, say 20 kilometres or so.
Do not make the mistake of assuming 'nothing doing' when entering the little towns of the Free State. Anything but. Described as the country's 'bread basket' the Free State might have over 30 000 farms (which makes for a great many farmers) but it is also home to some of the most beautiful, classic South African scenery - wide open blue skies, puffy white clouds and grass-covered prairies - and some of the most productive gold and diamond mines in the world.
It also explains the existence of the Diamond and Wine Route - a detour you might want to take when staying in Petrusburg. The route that follows the original diamond prospectors to the region includes open diamond mines at Koffiefontein (diamonds from this mine are sought after world-wide) and the mining village of Jagersfontein, almost directly south of Petrusburg, which boasts an even bigger man-made diamond hole than the Big Hole of Kimberley. Also on the route are the wine farms of Landzicht and Wilreza around Jacobsdal.
In the vicinity
Hotels & other accommodation options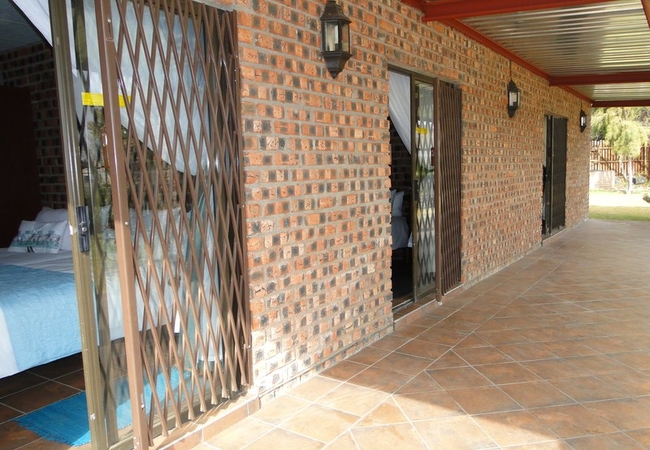 Guest House / Self Catering
Karibu Guest House offers lovely accommodation in the town Petrusburg. From here you are close to the Gariep Dam Nature Reserve and the Kalkfonte...
Noteworthy attractions
Find accommodation in Petrusburg
FIND / South Africa Accommodation / Free State Accommodation / Xhariep Region Accommodation / Petrusburg Accommodation
Petrusburg as a destination