Popular Whale Watching Destinations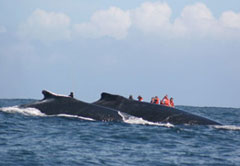 Whale Watching Cruise
Where? Plettenberg Bay
Our Premium, Close Encounter cruises are conducted on our permitted whale watching vessel "Fatboy". This permit allows our licenced boat to approach whales up to 50 metres. The whales may then move closer if they wish. Whales are usually inquisitive...
More info and contact details: Close Encounter Whale Watching Cruise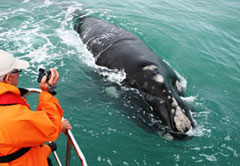 Dolphin and Whale Watching
Where? Port St Johns
Rod Hastier has worked for the Natal Sharks Board for many years and will teach you amazing things about sharks and dolphins. He is an excellent skipper with 20 years experience. Contact him for an unforgettable trip. Best months for whale watching are...
More info and contact details: Dolphin and Whale Watching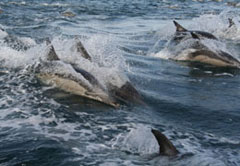 Watch Whales and Dolphins play
Where? St Francis Bay
Humpback Whales blow powerful sprays into the salty air as you in turn draw in a deep breath and let out a sigh of gratitude for their sighting. Catch the silhouette of these magnificent giants that gently consume the translucent ocean with their...
More info and contact details: Watch Whales and Dolphins play