Popular Whale Watching Destinations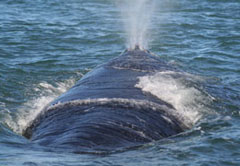 Whale Show at the Whale Museum
Where? Hermanus
The Whale Show is an audiovisual presentation shown daily at the Whale Museum in Hermanus. Noel Ashton, using his paintings and scientific illustrations, will take you below the surface and bring you face to face with these magnificent ocean...
More info and contact details: See the Whale Show at the Whale Museum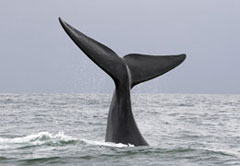 Whale Watching from Boulders
Where? Simons Town
Although Simon's Town is small in size, one of its biggest attractions still remains a trip to Boulders Beach. Boulders Beach is situated at the end of Simon's Town between Fish Hoek and Cape Point. A small entrance fee helps towards the...
More info and contact details: Whale Watching from Boulders to Smitswinkelbaai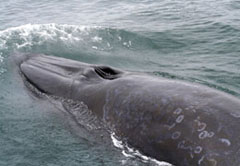 Whale Watching from Boyes Drive
Where? Muizenberg
Whether it be a passing drive or a leisurely stroll along Boyes Drive, there are many allocated stop-offs along the mountain side, where you can park off and view the vast ocean below. Surrounded by the False Bay waters whales are a common sight within...
More info and contact details: Whale Watching from Boyes Drive