Featured Game Viewing Excursions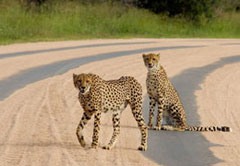 Kruger Park in open Land Rover
Our Kruger safaris are exclusive and personal, dedicated to ensuring your wildlife experience become memories to treasure for life. Our aim is not only to find the impressive 'Big 5', but also to point out the smaller things that the untrained...
More info and contact details: Kruger National Park Safari in open Land Rover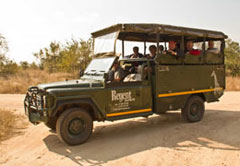 Kapama Elephant Safari
There is something magical about swaying through the African bush on the back of an elephant. The 12 fully trained African elephants arrived at Kapama in early 2002, after being relocated from Zimbabwe, where their safety was in jeopardy. During the...
More info and contact details: Kapama Elephant Safari