Eating Out in Johannesburg Central

Visit Joburgs oldest Restaurant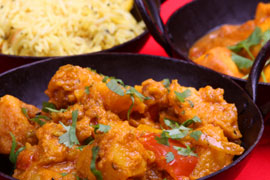 Kapitan's Oriental provides traditional Indian curry cuisine at their restaurant in Johannesburg.
Visit Joburg's oldest restaurant (over a century) and still going strong despite its downtown location. Kapitan, who has been cooking curries for over 57 years, remembers Mandela sampling his first Campari here.
Beware the Madras curry - its hot enough to start a fire.