Restaurants in Johannesburg Central
Restaurants: Casual Dining
Showing 1 of 1 restaurant in this category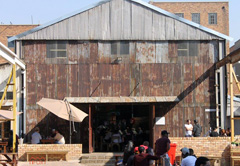 Where? Marshalltown
In similar style to the Maboneng Precinct over on Fox and Kruger Streets in Johannesburg's inner-city, 1 Fox Precinct lies in a couple of old warehouses in the city's oldest part of town, the heart of ...
Restaurants: Bistros & Pubs
Showing 2 of 2 restaurants in this category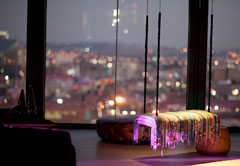 Where? Braamfontein
Johannesburg is arguably the cultural and social pulse of South Africa. It attracts people from all over the world for its commerce, retail, and hot entertainment vibe. Randlords is part of this epicentre and ...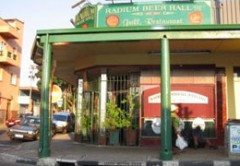 Where? Johannesburg
The Radium Beerhall is the oldest bar and grill in Johannesburg, steeped in history, tumult and legend. The Radium's history reaches as far back as 1929, when the Khalil family opened it as a tea room, but it ...
Restaurants: Fast Food
Showing 1 of 1 restaurant in this category
Where? Johannesburg
Johannesburg is South Africa's commercial epicentre; the place where shopaholics go to get the ultimate fix, and the springboard from where millions of tourists begin their South African adventure. In the ...
Filter restaurants
in Johannesburg Central, Gauteng
©Unauthorised use of the
photos is strictly prohibited.