Events in Somerset West

Wines2Whales Mountain Bike Race

Outdoor Events Sporting Events
Please Note
This event has already taken place. All details published in good faith, as supplied by the organisers. Please check our current and upcoming events list for events to attend.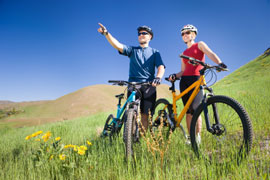 The Wines2Whales mountain bike race is a course of 3 days where teams of 2 cyclists will cover a distance of approximately 230km of the Western Cape's most beautiful terrain, the Cape Winelands.
The race starts in Somerset West and will traverse across 13 wineries, 26 private farms, six mountains, some beautiful historic roads and passes, as well as exquisite nature conservation areas before finishing near Walker Bay in the picturesque town of Hermanus.
In Hermanus there will be entertainment for the whole family as well as vantage points along the route race that is accessible to the general public.
Stage 1 is an 80km race from Somerset West to, Elgin
Stage 2 is a 70m route designed by Johan Kriegler in Elgin.
Stage 3 is the final stage and take riders from Elgin to Hermanus on an 80km route.
Telephone Stillwater Sports on +27 (0)21 883-2413 for more information