Events in Cape Town Central

Open Book Cape Town Literary Festival

Annual Festivals Exhibitions & Conferences
Please Note
This event has already taken place. All details published in good faith, as supplied by the organisers. Please check our current and upcoming events list for events to attend.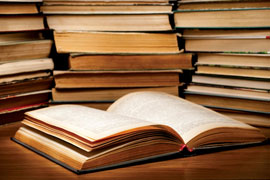 With 150 events over five days at different interesting venues throughout the City of Cape Town, the Open Book Festival features readings from around 100 authors, of which 25 are top international writers. The Open Book Cape Town Literary Festival promises to be the biggest Boekjol Cape Town has ever seen.
And if not, be sure to take a look at other events such as author dinners or writer sports where the Open Book Festival will turn writing into a new Olympic game. The Events will run in several locations in Cape Town's 'Fringe' district. The Fugard Theatre is the hub and will be used extensively for events. Other venues include The District 6 Museum, The Homecoming Centre, the Townhouse Hotel, The Slave Lodge, The Museum, The National Gallery, Central Library and Lobby Books.
Venue: The Fugard Theatre
Contact
For more information contact +27 (0)82 358-7332 / Book Lounge: +27 (0)21 462-2425