Events in Muizenberg

Muizenberg Mountain Run

Outdoor Events Sporting Events
Please Note
This event has already taken place. All details published in good faith, as supplied by the organisers. Please check our current and upcoming events list for events to attend.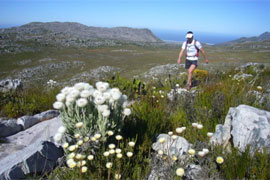 Avid trail runners will definitely be interested in the scenic First Ascent Trail Run event in which this challenging route takes runners across the mountains above Muizenberg with vistas over False Bay.
There are two trail running events covering 7km and 12km. Both are solo team formats. This course is not recommended for novices and is limited to 200 entrants.
Venue: Parking is available at the Toad on the Road pub.
Runners then walk or warm-up run to Verwood Road - 700m away and just below Boyes Drive.