Where? Cape Town Central
Route: Buitenkant Street to Chapel Street Description: this is an excellent way to explore District Six, other than the yellow route of the City Sightseeing Bus Length: roughly 4 km Time: a morning ...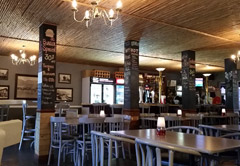 Where? Zonnebloem
This awesome restaurant served the best pub meals around! Fabulous cocktails are on offer along with a number of other beverages and a great selection of food. Enjoy the full on farmhouse breakfast with ...