Eating Out in Greenside

The Greenside Café

Where? 34 Gleneagles Road, Greenside, Johannesburg, Gauteng

When? Tuesday to Sunday from 10h00 to 17h00.
Friday and Saturday nights last orders 21h30.

How? Call +27 (0)11 646-3444

Overnight? Stay at accommodation in Greenside, in Gauteng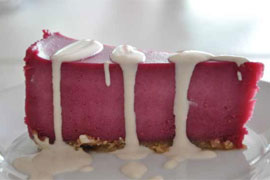 Nestled in the heart of Greenside, the Greenside Café is a vegetarian and vegan haven. The food is prepared with integrity, love and mindfulness for human beings, other beings, and the planet.
Greenside Café is encouraging people to "Go Green, Be Veg and Save the Planet." The impact that a vegetarian, and even better, a vegan diet has on our planet is profound. It reduces the carbon footprint because the meat and dairy industry require deforestation, huge amounts of water, most of the world's crops (for animal feed), antibiotics and hormones to produce meat and dairy. Animal agriculture uses up to 70% of the available clean water on earth.