Things To Do in Killarney

Browse for Antiques & Collectables

Malls & Shopping Johannesburg Sandton

Where? Killarney Mall, 60 Riviera Rd, Killarney, Johannesburg.

When? First Saturday of every month from 09h00 to 15h00.

How? Call +27 (0)11 646-4657

How much? Free to browse

Overnight? Stay at accommodation in Killarney, in Gauteng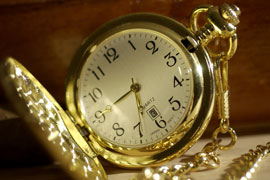 This Thing To Do no longer exists - This page is for reference purposes only.
It's a treasure of antiques, collectables and delights! The Killarney Antique Fair plays host to a variety of dealers from all over South Africa, including oriental specialist Heather Knight, jewellery expert Joleyn Langerman as well as experts in silver - the Rothfels. There is a little something for everyone from art, Royal Doulton and Moorcroft to Japanese or Chinese jewellery.
Coordinated by Clyde Terry from the Collector Road show on the Home Channel and the National Antique and Decorative Arts fair, the Antique Fair takes place at Killarney Mall on the first Saturday of each month and is bound to be the one that will help you to complete your collections.