Things To Do in Parkhurst

4th Avenue

Where? 4th Avenue, Parkhurst, Johannesburg, Gauteng

When? Monday to Sunday from 09h00 to 17h00

How? Call +27 (0)84 514-2884

How much? Free to browse

Overnight? Stay at accommodation in Parkhurst, in Gauteng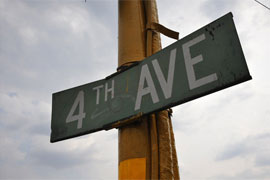 Parkhurst offers a glamorous mix of Couture, interior design and dinning. Whatever you're after - the antique shops, high street stores, an eatery and anything in between you'll find it at 4th Avenue. With an ambience like no other and with South Africa's ever-popular mall culture, this high street offers customers from near and far a safe and refreshing break.
They say the only constant is change, and the hustle bustle of Parkhurst's 4th Avenue is no exception. Parkhurst was developed as a suburb in 1904 , but it wasn't until 1938 that a couple of shops sprung up. In the 70's Parkhurst got its first antique store and other followed suit until it was dubbed Antique alley. The first coffee shop opened in the mid 90's and from there we saw yet another transformation. It was one of the first suburban high streets to offer street side Café dinning. As Parkhurst restaurant culture grew some of the antique shops closed down.
Whatever your taste or requirement, Parkhurst's 4th Avenue has something for you!