Where? Baviaanskloof
Where: The Baviaanskloof World Heritage Site Level: difficult, the routes are long and can be gruelling Type of route: gravel roads, tricky river crossings, dense wooded areas, uphills and heart-stopping ...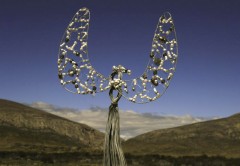 Where? Vondeling
Vondeling settlement consists of an isolated scatter of homesteads, made up of only 29 families, on public and private land close to the now disused Vondeling railway siding. It is located 47 km west of ...